What's new – Browse historical orthophotos in SCALGO Live
Sep 2, 2019

The Danish Agency for Data Supply and Efficiency (SDFE) recently released historical ortophotos for a range of years, dating back to 1999. We took this opportunity to revamp the orthophoto experience in SCALGO Live. You can now find the "Aerial 1999 - Now" ortophoto in the Aerial category. The layer lets you pick the year of interest through a simply slider, making it easy for you to explore how an area has changed in the past twenty years.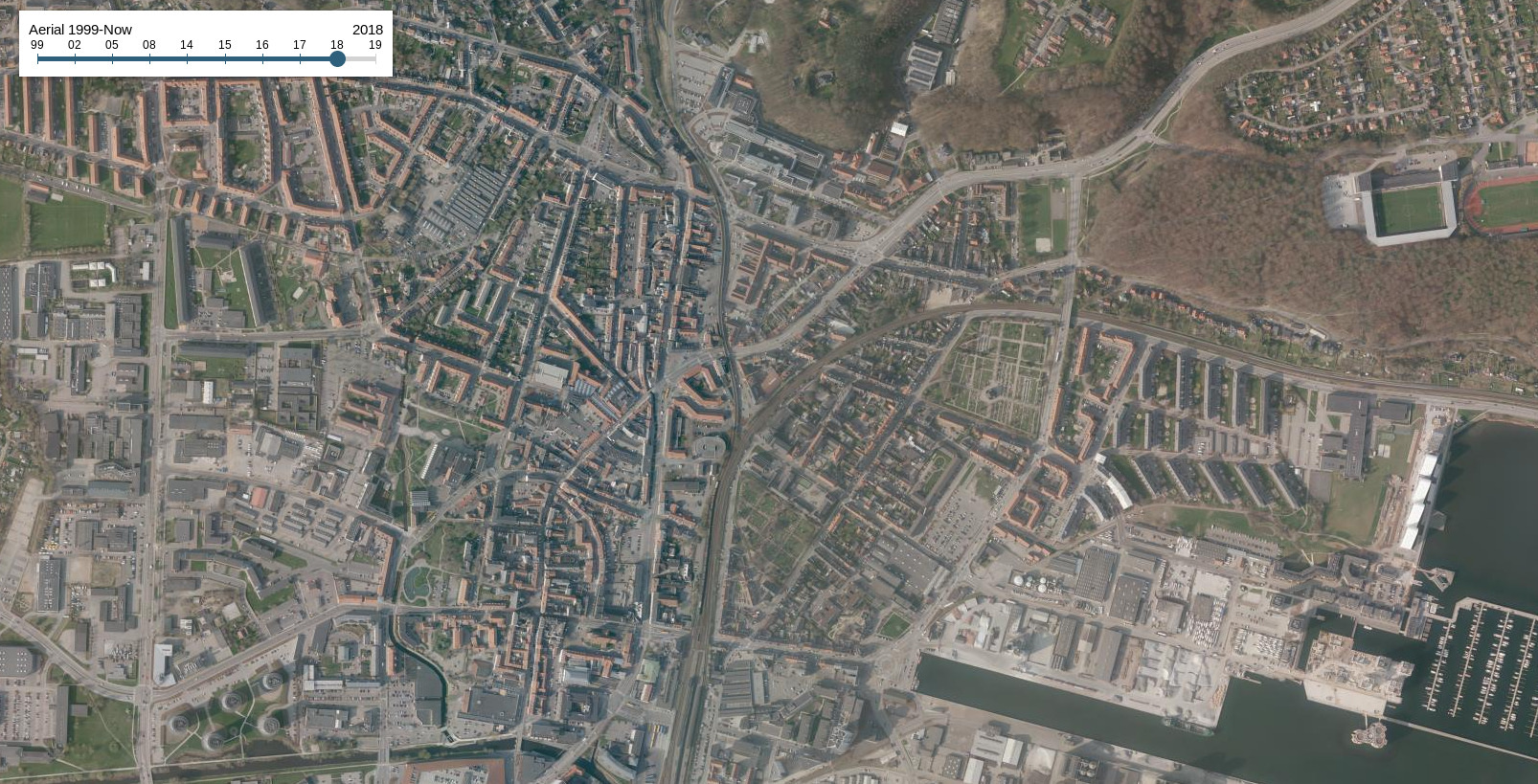 You now also have access to the new orthophotos from 2019. They are still in the process of being finalized and SDFE therefore include a disclaimer in each individual orthophoto-tile.

Most of the newer orthophotos (including 2018) are hosted directly by SCALGO and are available for download in SCALGO Live as usual. The 2019 orthophotos will be available for download when they have been officially released.