What's new – Sweden: Geodatasamverkan setting for Swedish users
Oct 24, 2017
Consultants using SCALGO Live Sweden now have the option to specify if their client is a member of Geodatasamverkan or not. When a user tells SCALGO Live that their client is a member of Geodatasamverkan no costs are incurred for the data accessed while this setting is enabled. It is the responsibility of the user to set this switch correctly as we are unable to retroactively change this setting one way or the other. This setting is global to your user account, so if you have multiple SCALGO Live instances running, the change will apply to all of those.
To ensure that it is clear what setting is used, the status will show at the bottom right of your map view at all times. It can be changed by accessing the option in the gear menu in the upper right corner of the screen.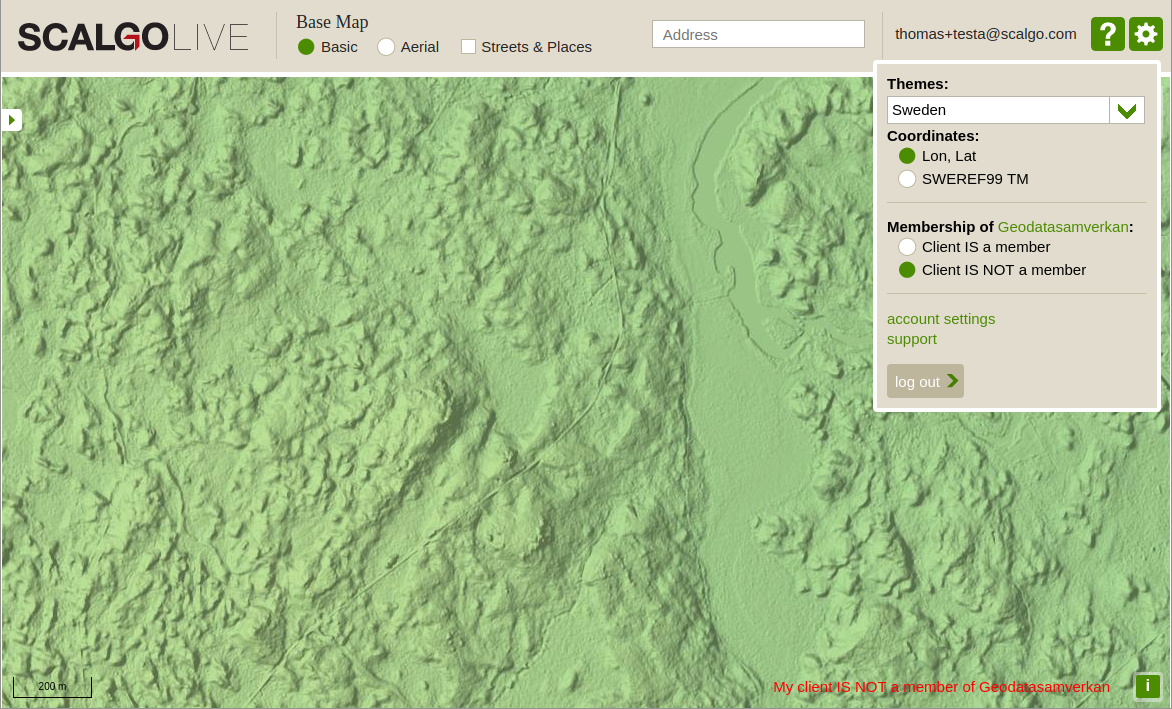 Visibility improvements to flow lines
By popular request we have made flow lines in SCALGO Live easier to see on the map.