What's new – Add your own WMS layers to SCALGO Live
Feb 11, 2022
Do you have some externally hosted data you would like to see in SCALGO Live? It's now possible for you to add WMS layers - an open standard for sharing maps on the internet - through the account dashboard. You can read more about how this works in the documentation.
WMS Layers show up in the "Personal Layers" category in the dock. Not seeing it? Look in the library and see if you can find it there. If your WMS layer has a legend, this legend is also shown inside SCALGO Live. You can also include these layers in the maps you export from inside SCALGO Live.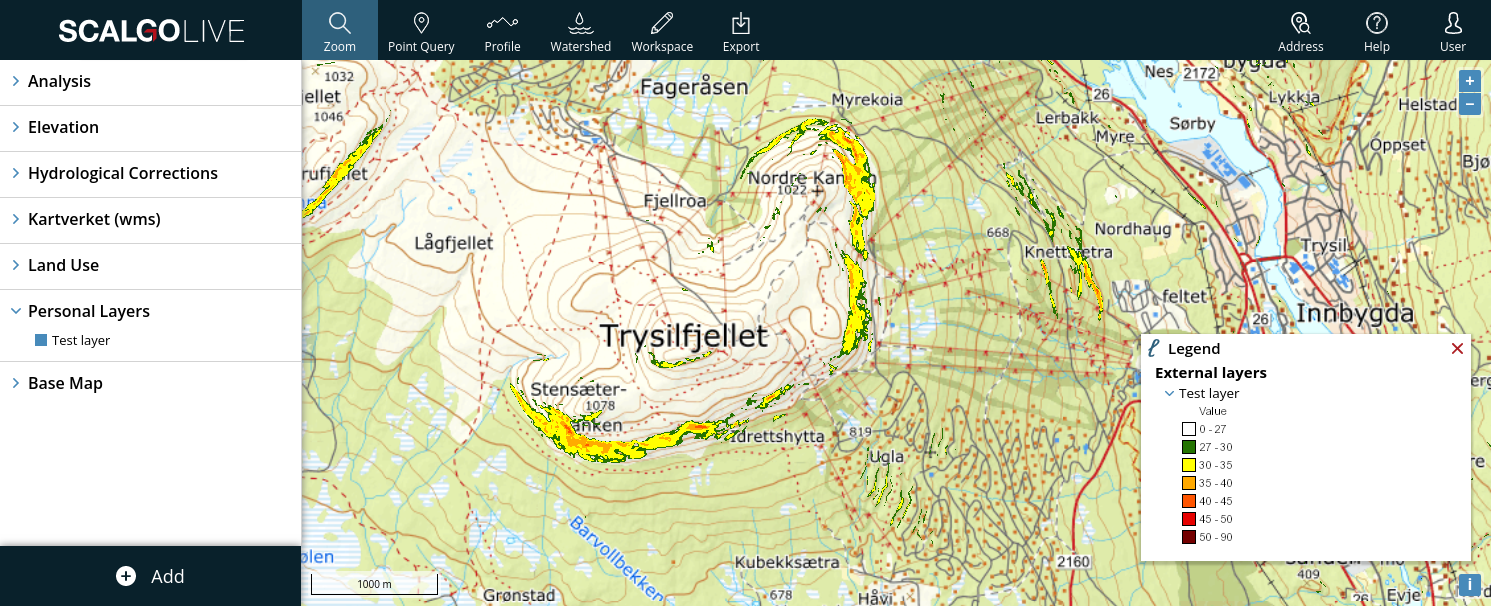 Want to share your favorite WMS layer with a colleague? You can easily do this through your account dashboard as well: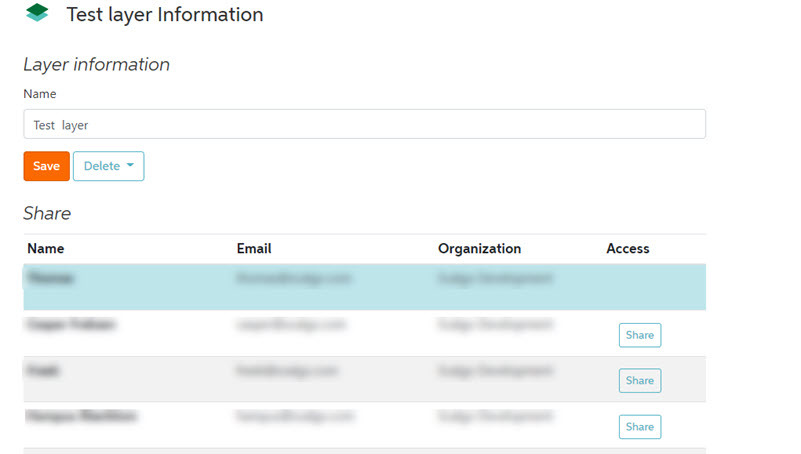 Interested in going the other way? Remember that you can easily integrate your SCALGO Live layers into GIS, or other software that supports the so-called WMTS standard, by creating a ticket and using our WMTS service.
If you have any questions or issues with WMS layers, don't hesitate to contact us.
Easier access to source layers
We've assembled many of the elevation models and orthophotos in SCALGO Live from a variety of different spatial data sources with different resolution, source and acquisition time. For many of these we generate a sources layer that allows you to explore this information. Previously, this source data was available in a layer you had to find in the Library, which was not very discoverable. You can now find source information, for the layers that support it, on the gear-menu for the layer in question. This will make it easier to find and access source information in the future.