User Interface – The Library
The library enables you to add or remove items to/from your dock. Use the button in the bottom left corner of the dock to access the library:

The library is divided into four sections in the following order from the top: workspaces, analyses, layers and a search option.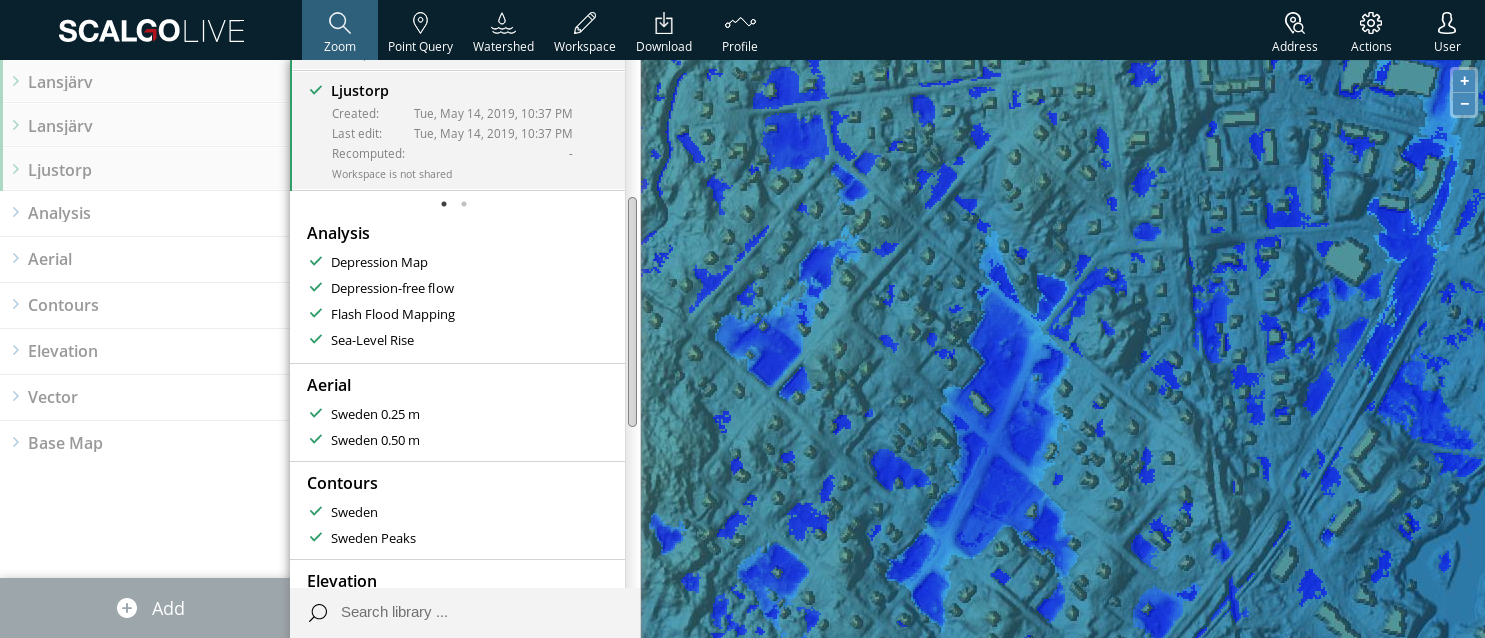 You can access information about layers or analyses in the library in the same way as in the dock.
Adding an item to the dock
Do the following to add an item to the dock:

Scroll through the library or type the desired item in the search option.
Add the layer/workspace to the dock by selecting the check mark on the left side of the desired layer.

Removing an item from the dock
You can remove an item from the dock in the following two ways:
Through the dock.
By clicking on the green check mark in the library. The green check mark disappears and the layer becomes inactive.