What's new – Importing LandXML TINs, LAS point clouds
Feb 22, 2019
We have extended import support with several popular file types. These include TINs (triangulated meshes) stored in LandXML or Shapefiles, exportable from BIM/CAD software (such as Trimble Novapoint, AutoCAD Civil 3D and Bentley InRoads/PowerCivil), as well as point clouds stored as LAS files. These formats are supported for constructing workspaces, but more importantly for including new data into existing workspaces. This allows, for example, constructing a workspace on a national model for context, and then importing a newly planned road or re-designed terrain on top.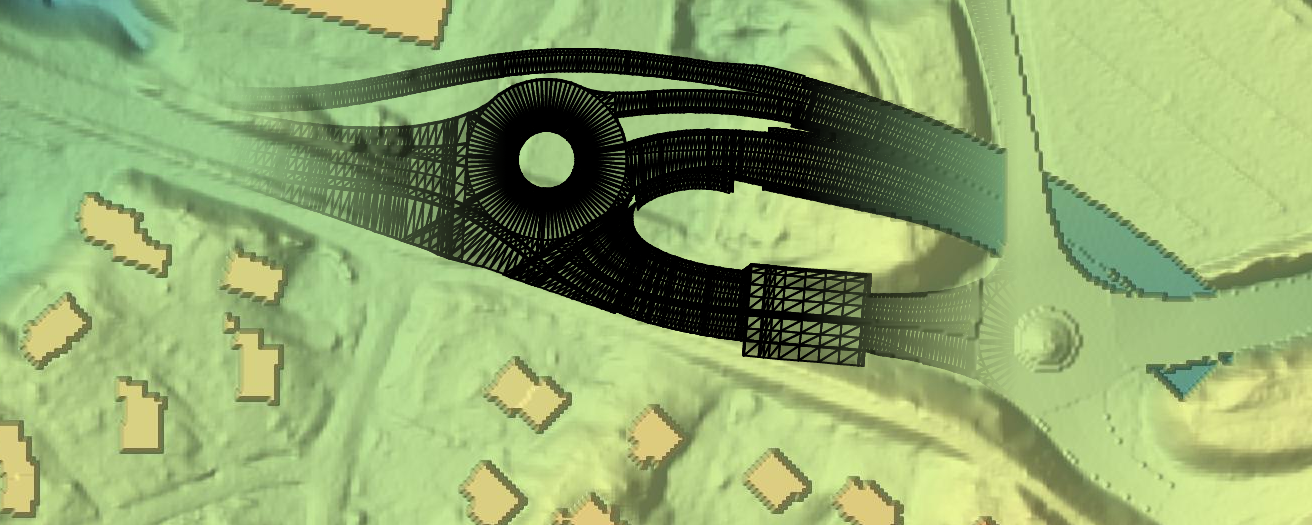 You can read more about the extended import support in the manual.
Download format selection for polygon downloads
It is now possible to set default formats to be used when downloading data from SCALGO Live in the bottom of your account page. The selected vector format will be used when downloading upstream polygons using the watershed tool, and exporting depression polygons from the Depression Map. Previously these would always be exported as Shapefiles.
The selected defaults for vector, raster and aerial data will also apply for normal downloads, but you can still change away from the default in the download dialog as before.
Denmark: updated national computation
We have refreshed the national analysis using GeoDanmark data from November 2018. We now get the hydrological corrections directly from GeoDanmark. This implies that the changes to the hydrological corrections made before November 2018 are reflected in this computation.